Sonoma's Gifted and Talented Education Classes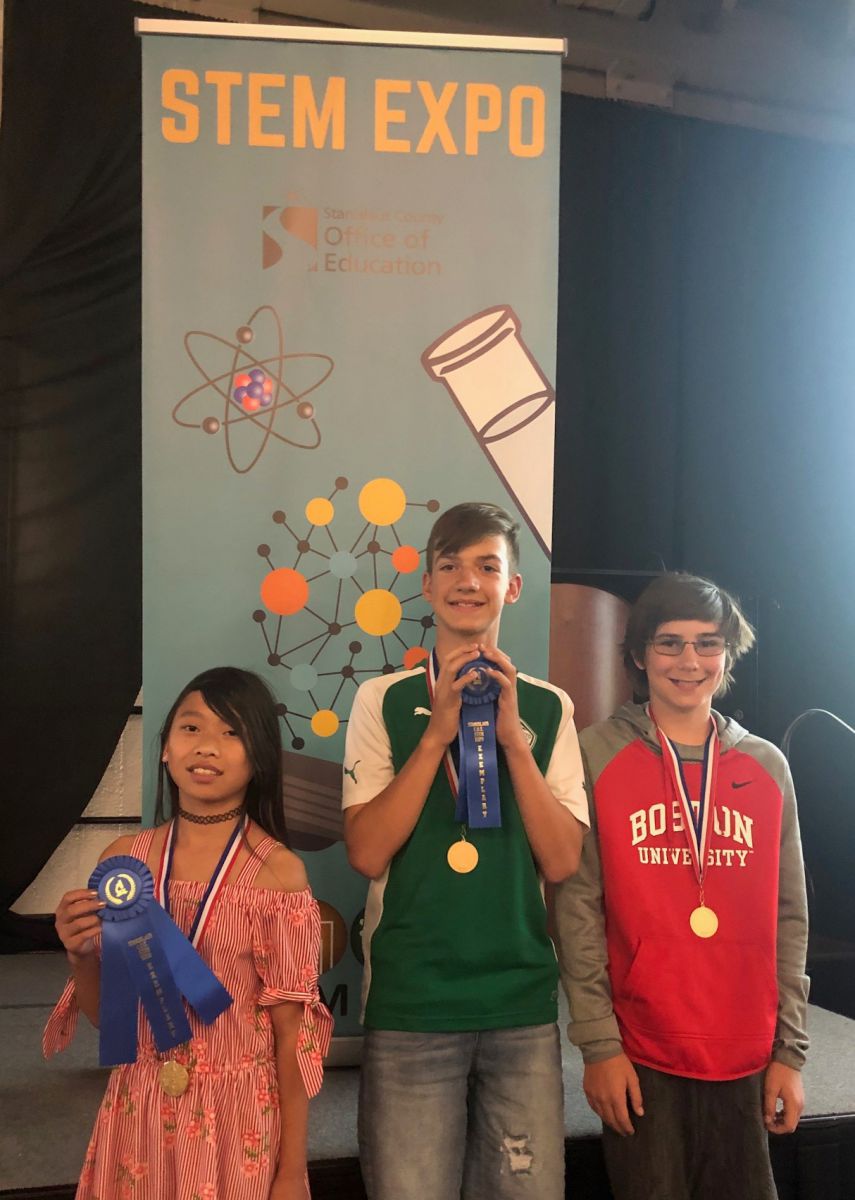 Three Sonoma 6th graders took home Modesto City School's only blue ribbons in SCOE's 2019 Stem Fair!
The Modesto City Schools GATE program offers an enriched and enhanced curriculum designed to go "above and beyond" the state standards. Students are exposed to foreign language and fine arts components as well as a variety of specialty topics provided by outside agencies. Students are encouraged to explore and broaden their educational experiences. Resources for parents, students, and the community. Includes GATE criteria, current research, practices and policies, the MCS district GATE plan, and useful links.
The Modesto City Schools GATE office screens applicants every year for placements in the GATE Learning Center sites, one of which is Sonoma. If you are interested in having your child screened for GATE, the first step is to contact your GATE site representative. A parent permission form is the first requirement for the process. For other information about the GATE program, GATE Learning Center sites, admissions and testing criteria, and GATE staff, click around the MCS GATE website! There is also a Frequently Asked Questions document linked on this page.
Art from Sonoma's GATE Enrichment Program